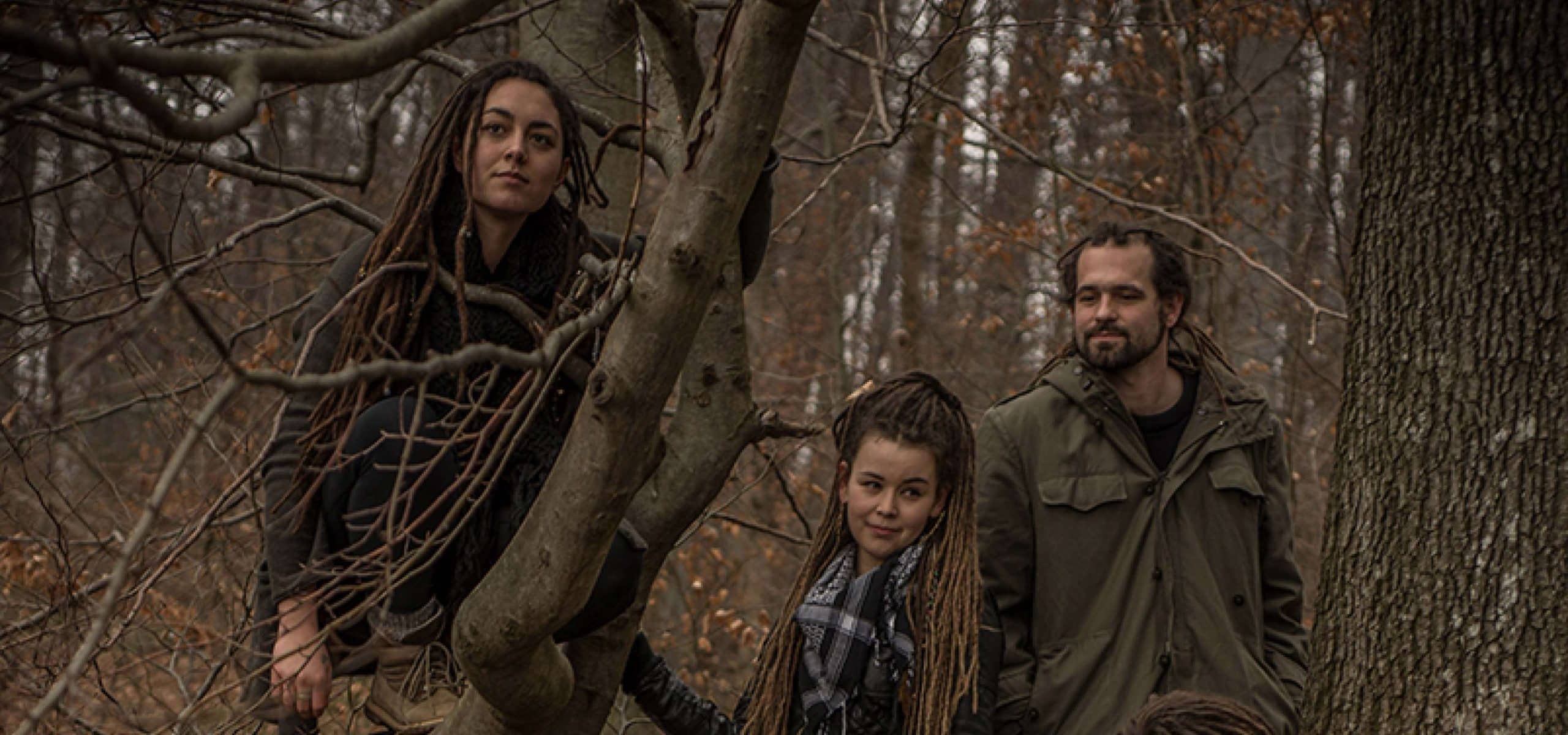 Dreadlocks Experts since 2008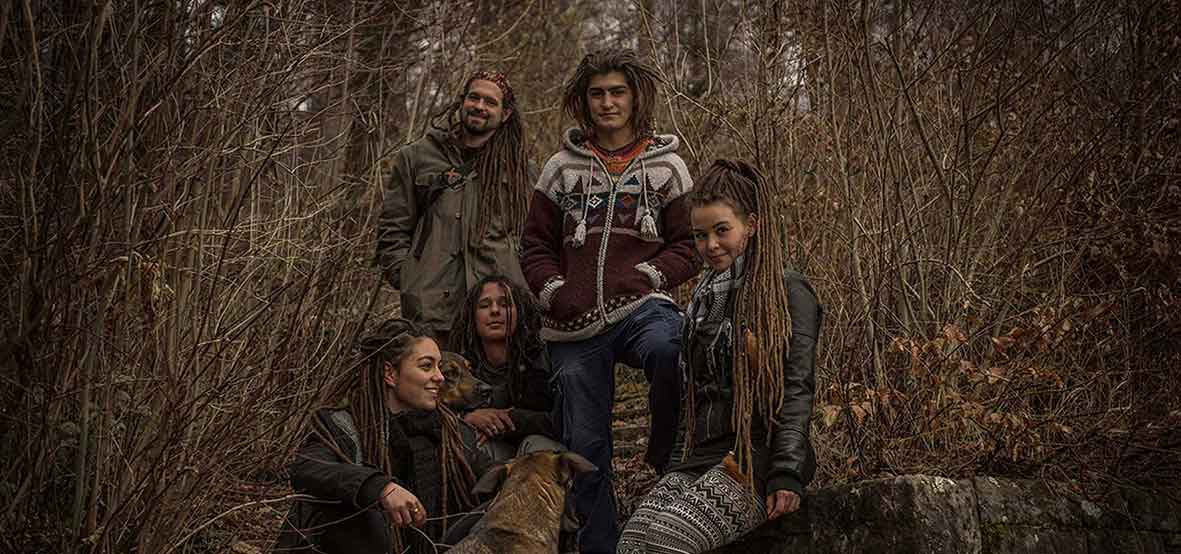 DO YOU WANT
NEW DREADLOCKS?
Or do your beloved dreadies need an upgrade?
We help you with all questions and problems regarding your dreadlocks.
Your Dreadlocks are in good hands!
We help you with any question.

ONLY WITH CROCHET HOOK AND LOVE
We'll show you how to do it.
STEP 1
Introduction
We separate your hair in squares; these squares will be the bases of your dreadlocks. The bigger the base, the thicker the dreads will be afterwards.

STEP 2
Convolute
Your hair will be manually convoluted, twisted, and spread out. This way your hair will start tangling towards your scalp.
STEP 3
Raw construction
The "raw construction" will be crocheted with a 1mm or 1.25 mm crochet hook.

In the process we pierce through the strand of hair and spread out the stiches, just like a sewing machine, as evenly as possible so that the dread will become evenly tight and round.

STEP 4
Raw construction
Your dreadlocks will be shorter than your untreated hair.

But you turn over a new leaf!
IMPORTANT NOTES
What you need to know before dreading.
Your dreadlocks will be shorter than your untreated hair.
It may be painful to get dreadlocks.
Your new dreadlocks may protrude from your head during the first few days.
Especially shortly after creation, your dreadlocks will need lots of care.
In case you aren't 18 yet, please ask your parents/teacher for permission first.
Would you like to know how much time we will need for your dreads?
YOU DETERMINE THE PRICE!
Our philosophy is that everyone pays as much as he or she can and wants.
FIND OUT MORE

LIFE CYCLE OF DREADS
What you need to know for your journey
THE JOURNEY
Beginning
Baby-Dreads
We call newly made dreadlocks baby-dreads. These are compact and also don't separate anymore. During the first few weeks they may protrude from your head in a weird way, especially when you have short dreads.
FIRST 2 YEARS
Teenie-Dreads
Puberty is the critical time, when your dreadies get a bit older. They can start fuzzing, especially when they are often exposed to water.

UP TO 10 YEARS
Adult-Dreads
Adult dreadies are compact and grow even faster than untreated hair. The dreadlocks only need to be crocheted at the hair roots occasionally.
COMBING OUT DREADLOCKS
Is it even possible?
It is a myth that you need to cut your dreads once you do not want them anymore.
Even after many years you can still comb out your dreadlocks. The best way to do so,
is to first cut your dreads slightly and then to open them from bottom to top using a crochet hook.
Your hair will completely recover afterwards (just give it some time).
10 YEARS +
Granny-Dreads
Your dreads are pretty old and can become brittle. Use coconut oil to supply your hair with moisture. Continue with your crochet routine.
LOOK OVER OUR SHOULDERS WHILE WE WORK
We will show you, how you can get beautiful hairstyles.
Be patient and take your crochet hook with you everywhere you go.

HAIR ROOT
Care
Your dreadlocks are not allowed to start tangling at your hair roots, otherwise you will get matted, blanket like hair. You should be able to circle around your individual dreads with your fingers without getting stuck in hair from the next dreadie. Separate your hair when it is wet, incase two dreads start tangling at the hair roots.
RIPPING RISK
Never crochet wet hair.
Never crochet your dreads when they are wet! In that case your hair can easily rip. It is also very inefficient.

LOOSE HAIR
Re-crocheting
The grown back hair should be crochet as well. Hold your dreadlock with your thumb and index finger and use your other hand to crochet in between. Or use the Tighten Roots method.

THIGHTEN ROOTS
Nice roots without crocheting
You hold the dread between your fingers, about a centimeter above the root, and slightly press it against your scalp. Find the middle part of the dread and, with slight pressure, start turning the dread. Look for the dread's normal turning direction. Every dread has its own turning direction and it is very important that you always keep turning in the same direction as otherwise little knobs may form. After approximately 30 turns, you will realize how the root part becomes more compact and harder. This method is especially useful for thin dreads. It however requires a certain amount of perseverance and it is important to apply this method regularly.
LOOSE STRANDS
Felting it back into the dread
You can also tangle loose strands of hair with your fingers and then pull the "mini-dread" through a bigger dread. This way you can reintegrate the strands back into a dread. You can then crochet the smaller dreadlock into the bigger one.
In spring 2010 I went to an African lady who made my dreadies in her very own way, the result was that in the end I just had "thin strings". Later that year I met a man at a street parade who was wearing wonderful dreadlocks. Using his crochet technique, my dread length was cut in half, but therefore my dreads became thicker.
Meanwhile years have passed and today I am proudly wearing real, wonderful dreadies with their original length. Dreadlocks do need patience, care, and follow-up care.
Thank you Marc-Jacques!